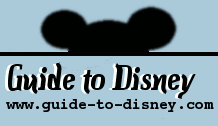 Saturday, September 30, 2023
It's Tough to be a Bug!

Type:
3D Film
Park:
Animal Kingdom
Location:
Discovery Island
Restrictions:
Reflective Captioning available. This technology utilizes an LED display to project desired captions onto an acrylic panel positioned in front of the Guest. To utilize this system, Guests should contact a host/hostess at the attraction.

Assistive listening devices which amplify the audio at this location are available at Guest Relations.

Due to the nature of the experience, Guests with service animals should check with a host or hostess for attraction information.

Guests with young children may take turns experiencing attractions. See a Cast Member for additional information.

Guests may rent attraction translation device units at Guest Relations locations in the Theme Parks with a refundable deposit.

Guests may remain in their Wheelchair/ECV or motorized scooter to experience the attraction/entertainment.
When To Go:
Before 10am or late afternoon
Duration:
10 Minutes
Opened:
April 22, 1998
Type of Restraint:
None
Number of Seats:
Over 400
Photo/Video Restrictions:

HISTORY:

Disney believes there are approximately 1,032,000 animal species known to modern science, of which 750,000 are insects. That is a lot of cast for this attraction! Situation under the tree of life is a large theatre with some amazing effects of film, light, sound and smell.

See the world as a bug does and be amazed at the funny and sometimes scary events which befall Flik, Princess Atta and Hopper from Disney's animated film of the same name.

LOCATION:

Located under the Tree of Life on Discovery Island at Disney Animal Kingdom.

ATTRACTION EXPERIENCE:

You will be given bug eyed glasses to view this attraction. It is best not to put them on till the film has started and to remember to remove them straight after, returning them before you exit.

This attraction is easier to understand if you have seen the animated film, which it is based on.

Small children may find the dark surroundings, smells and loud sounds frightening. Also if you are afraid of insects, then it is best to give this attraction a miss!