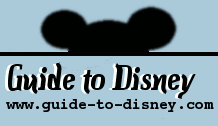 Monday, September 25, 2023
The Oasis Exhibit

| | |
| --- | --- |
| Type: | Walk Through |
| Park: | Animal Kingdom |
| Location: | Oasis |
| When To Go: | Anytime |
| Duration: | As long as you like |
| Photo/Video Restrictions: | |

HISTORY:

A maze of paths which have distant animal encounters from viewing areas.

LOCATION:

In Oasis at Disney Animal Kingdom. From the Entrance you are in Oasis.

ATTRACTION EXPERIENCE:

Once through the main entrance gates, you will meet with a maze of paths which all lead to the same place ... Discovery Island. This a great place to wander and get a feel for what is ahead. Most people pass through this Oasis very quickly on their way to somewhere else, so it is often missed as a first attraction. Take a stroll during the hot parts of the day, where you really will get full benfit of the shade. Most of the animals in this area also benefit from shade and cooling waters, so will be about even at peak sun times. Watch out for crowds at opening and closing times, otherwise mainly clear.