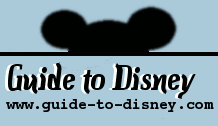 Festival of the Lion King

Type:
Show
Park:
Animal Kingdom
Location:
Camp Minnie Mickey
When To Go:
Before 12pm or late afternoon
Duration:
27 Minutes
Number of Seats:
1000
Photo/Video Restrictions:

HISTORY:

Join Simba, Timon, Pumbaa and all their friends for an energetic performance of song, dance and some acrabatic surprises.

An impressive show bringing together live performances with some animatronics. Acrabats amaze the audience along with singers and dancers. Hear all your favourite songs from the Lion King.

LOCATION:

In Camp Minnie Mickey at Disney Animal Kingdom. At the very back of this section is the entrance to the theatre. It is not a big section, but keep a look out for the sign marking the way.

ATTRACTION EXPERIENCE:

The waiting area for this attraction is a little cramped and uncovered. During the busy season most show times are busy and if you are waiting outside before a show chances are you will only make it to the NEXT showing. Last shows of the day are often the least busy.

Once inside the building, the air conditioned theatre you see that the stage is enclosed divided into four sections for seating marked as being either lion, elephant, giraffe, warthog.