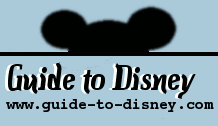 Thursday, January 28, 2021
Festival of the Lion King

Submitted Reviews

The following reviews have all been very kindly submitted to us by visitors to the Guide to Disney.

We hope that these reviews are useful to you, but please note that we cannot verify the accuracy of any statements contained within them and that they are not intended to represent the official opinions of the Guide to Disney or its administrators.

Posted: Thursday, 9th July 2009, 1:52am GMT

This show is wonderful!

I am wheelchair bound, so Animal kingdom doesn't have a lot that I would enjoy. This show is one of the two reasons I go there.

I love everything about this show. The costumes are colorful, the music is wonderful (and not too loud), and the four main performers do a great job.

If you enjoy a good vocal performance, with excellent acrobatics thrown in, you'll enjoy this one. The way they've set this up is great because the show is happening all around you. Some of the folks move out beyond your peripheral vision so you feel completely immersed in everything going on.

The show is done in a round theater that is divided into four sections of bleacher style seating (for you folks that need to remain in a wheelchair, you sit off the end of the section).

I would recommend that if you go to Animal Kingdom, don't miss this show.

A Broadway style show that everyone will enjoy!

Post Your Review

If you have visited Festival of the Lion King and would like to write a review of it for us then please fill in the short form below.

When entering your name, please be aware that it will appear on this page along with your posted review, so you should only use a name or a nickname that you would be happy to have displayed.

Your e-mail address will never be publicly displayed; we only require this so we are able to track who is sending reviews to us.

Please note that all reviews will be checked by an administrator prior to appearing on this page.