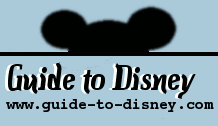 Jungle Cruise

Type:
Boat ride
Park:
Magic Kingdom
Location:
Adventurland
Restrictions:
Guests may remain in wheelchair/ECV
When To Go:
Before 10am
Duration:
9 Minutes
Where To Sit:
On the boat sides near the water (right side best)
Type of Restraint:
None

HISTORY:

Travel on a boat through three different continents. See a range of animals and even a few people! Be prepared for some surprises, but do not worry, your boat skipper will keep you safe!

LOCATION:

In Adventureland at Disney Magic Kingdom. From the entrance head down Main Street to the castle. Take the first left leading past the Crystal Palace Resturant and continue on to Adventureland. Follow the path till past the Swiss Family Treehouse and go left on a path on the left leading down to this attraction.

ATTRACTION EXPERIENCE:

Your adventure begins on shore as you wait for your boat and guide. Visitors will be loaded into the boat by row (one for Fastpass). A cast member will tell which side (or center) to sit on. Left or Right or sometimes the center during peak times. The sides offer the best views. Most of the animals are on the right side, so if you want to take photos, this is the better position. So later in the afternoon to avoid photos with glare.

First stop inspirational falls, next is a deserted native village. Looks like trouble ... especially since the gorilla's have raided the next stop's camp. A very large elephant make an appearance, but he is not too scary at a distance. Floating on to the Lions and a group of explorers up a pole. Meet ginger snap, she has a real bite. Beware as you are about to go through the falls next (You will not really get wet)! The Hippos are hungry, so keep hands and arms inside the boat. A few more native encounters ... you might want to duck and then it is time to be amazed as you see the "backside of water".

Gators will welcome you to a mystical temple, deep in the jungle. It will be dark and it will be scary. The music is creepy the animals inside well hidden, but there is alway gold at the end of the tunnel, well perhaps that is just light! The playful elephants are waiting for you ... they like to spray water from their trunks. Time to end the journey with one last native before it is time to dock.