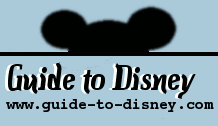 Shrunken Ned's Junior Jungle Boats

| | |
| --- | --- |
| Type: | Remote Powered Boats |
| Park: | Magic Kingdom |
| Location: | Adventurland |
| Restrictions: | Additional fee required |
| When To Go: | Anytime |
| Photo/Video Restrictions: | |

HISTORY:

Steer a miniature boat around the waters of the jungle. Great fun when the queues for rides are long!

LOCATION:

In Adventureland at Disney Magic Kingdom. From the entrance head down Main Street to the castle. Take the first left leading past the Crystal Palace Resturant and continue on to Adventureland. Follow the path till past the Swiss Family Treehouse and go left on a path on the left leading down to this attraction.

ATTRACTION EXPERIENCE:

You will need a dollar or five dollar bill for the machines next to this attraction. Insert bill to recieve token(s). Then select a large wheel near the water edge. If you know which type of boat you want to drive, look for the number on the boat and then look for the same number on the stand holding the wheel. Insert token, identify boat by number, time is over when the sound stops.