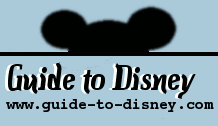 Saturday, September 30, 2023
Pirates of the Caribbean

Type:
Boat ride
Park:
Magic Kingdom
Location:
Adventurland
Restrictions:
Guests must transfer from motorised scooter or ECV to an available wheelchair.
Duration:
8 Minutes
Opened:
Dec 15th 1973
Where To Sit:
Anywhere (Sides are best though)
Type of Restraint:
No Restraint
Number of Seats:
Six row (3 to 4 Adults per row) about 20 people per boat
Photo/Video Restrictions:

HISTORY:

A calm, but exciting boat ride through the dark underworld of Pirates. Through wind and rain, down falls, dodge cannon fire and float through a town being plundered.

LOCATION:

In Adventureland at Disney Magic Kingdom. From the entrance head down Main Street to the castle. Take the first left leading past the Crystal Palace Resturant and continue on to Adventureland. Follow the path till you see the attraction on your left.

ATTRACTION EXPERIENCE:

This is a great indoor boat ride. Make sure you use both queuing lanes. Take in the wonderful atmosphere from the start as music and themed passages sets the stage for the boat ride ahead. It is like wandering through a a seaside fortress, ready to defend its people from pirates!

There are two loading areas and the queues branch off from one another near the start. Boats are loaded and sent off in turn. Dead men tell no tales ... Learn the way of the pirate as they loot and ravish and plunder, get fired upon by canons and enjoy their spoils of war.

The ride was recently revamped with the addition of Captain Jack Sparrow, Barbossa and Davy Jones. Look closely and see who you can spot.