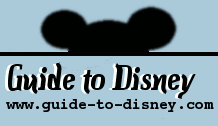 Touring Magic Kingdom

So you have arrived at the park at last and are through the turn styles. Now it is time to get oriented. Best way to start is to get the lastest map and Times leaflet. They are loads of them along the walls of the underpass to Main Street USA. They are also handed out by cast members and can be picked up at most shops near the tills.

The map details all the attractions and food outlets in the park. Areas are colour coded. There are seven parts or sections to Magic Kingdom. They are Frontierland, Fantasyland, Adventureland, Main Street USA, Liberty Square, Mickey's Toontown Fair and Tomorrowland. All sections are located off the hub in front of Cinderella's Castle. Crowds are forced down Main Street USA after the entrance before they can head off on food to other sections. Of course there is always the Walt Disney Railroad if you do not want to walk, though it does not stop in all sections, so beware. The Walt Disney Railroad stops at Frontierland, Mickey's Toontown Fair and Main Street USA. Check the Legend for the meaning of symbols on the map. Note any restrictions which apply to you for rides before you get there. Along with the maps is another leaflet call the Time Guide and New Information Sheet. It details park opening hours, special opening times for certain attractions and restaurants, fireworks and parade times, charater greet informtion as well as show times. This sheet is pretty key for making the most of your time in the park, so be sure to pick one up.

If you are touring in a group which may be seperated, consider using walkie talkies or other short wave radios to keep in touch. They are a lot cheaper than a mobile/cell phone and easier to operate quickly. Arrange a meeting point where if all fails members of the group can meet up if seperated and unable to get in touch.

Fantasyland is where all the younger children rides are, mainly themed on favourite cartoons/animated features. It is one of the most popular sections of the park and is very quickly swampped with visitors. Frontierland is a favourite or older children and adults as it is home to two of the main thrill rides. Tomorrowland is also popular with the best of the thrill rides Space Mountain as well as some new attractions. These sections are often the best to go to first, though where you go will depend on who is in the park, what their needs are and what everyone likes.

There are often street entertainment first thing in the morning when the park opens. Do not be distracted by these unless you are prepares to sacrifice rides for them. Crowds fill in fast and by 10.30am queues are getting long. Peak times for queues are between 10.30am and 3.30pm. Waits are shorter at the start of the day after the park opens and at the end of the day before the park closes. Do not spend cooler times of the day in shops, save shopping for when the sun is hot and you want to get into the shade with some nice air conditioning.

New rides and old favourites are the worse for queues. Check out the top ten rides list and pick those first as their queues only getting longer as the day goes on and often do not get less till nearly closing time. save shows and lesser rides, particually self guided ones for later in the day.

Many people choose to eat a big breakfast before heading to the park and either carry a pack lunch or go for light snacks in the park and have dinner out in the evening. There are only a handful of full service restaurants at Magic Kingdom, so if you are planning to have lunch or dinner at one of these places make your reservations early in the day or before by calling ahead. Food and snacks are priced higher in the park than outside. Check out the guide to eating at the park for more information.