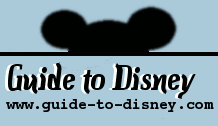 Thursday, November 30, 2023
Pet Care Kennel in Magic Kingdom

Details

With the exception of service dogs for Guests with disabilities, pets are not permitted in the Disney World Theme Parks, hotels, on the Resort or on Theme Park buses. They may, however, stay in one of the air-conditioned kennels, which are members of the American Boarding Kennel Association.

Kennel fees are US$10 - US$20 per animal, per day. Guests are required to walk and exercise their pets 2-3 times daily.

Resort reservations do not guarantee a kennel space for your pets; availability is first come, first served. No native wildlife or exotic species are allowed in the kennels. Prior to boarding, all Guests are required to show records of vaccination (for dogs: Rabies, Parvovirus, D.H.P. and Bordetella; for cats: Rabies, Panleukopenia, Rhinotracheitus and Calcivirus.

Location

At Magic Kingdom Park the Pet Care Kennels are located next to the Transportation and Ticket Centre.