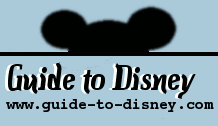 Hall of Presidents

Type:
Film and Animatronics
Park:
Magic Kingdom
Location:
Liberty Square
When To Go:
Anytime
Duration:
25 Minutes
Opened:
1971
Where To Sit:
In the front
Photo/Video Restrictions:

HISTORY:

Get up close and personal with the presidents of the United States in a theatre presentation combined with Animatronics.

LOCATION:

On Liberty Square at Disney Magic Kingdom. From the entrance head to the Castle and then turn left towards Liberty Square. As you pass into this area the attraction is on your left.

ATTRACTION EXPERIENCE:

A cinema show about America over five screens. Ending with a tribute to the Presidents of the United States. All the presidents are represented by their own look alike animatronic. This makes for a very full stage and interesting end to the attraction.