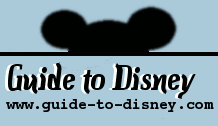 Haunted Mansion

Type:
Track Ride
Park:
Magic Kingdom
Location:
Liberty Square
When To Go:
Before 11am or before the park closes
Duration:
10 Minutes
Where To Sit:
Anywhere
Type of Restraint:
Lap Bar
Number of Seats:
2/3 per vehicle
Photo/Video Restrictions:

LOCATION:

There are 999 spooky spirits waiting to welcome you into their world. There is always room for one more! Travel though an amazing house where ghosts will greet you around every bend.

Visitors will ride in ball like compartments "doom buggy" and travel through the darkness where they will encounter amazing special effects throughout the ride.

LOCATION:

In Liberty Square at Disney Magic Kingdom. From the entrance head to the Castle and then turn left towards Liberty Square. As you pass into this area turn right at the Liberty Squasre Riverboat attraction entrance and continue straight till you see the Haunted Mansion on your left.

ATTRACTION EXPERIENCE:

Visitors start by following a covered walkway towards the Haunted Mansion. There are some amusing headstones on the left side to read before entering the large double doors. The main hallway is more of a room and visitors are moved inside and during off peak times shown directly into one of two side rooms. There visitors will be asked to fill the room completely, but to move away from the walls. Filling only the very "dead center" of the room. After the doors close visitors will find themselves in a room which appears to have no windows and no doors. A voice from above welcomes visitors to the Haunted Mansion and enlightens them about the place.

After the brief intro, the wall moves and opens and allows visitors to filter through a dark passage towards some black moving carriages (also known as the Doom Buggies). Here is where the real tour begins as visitors are moved slowly through the rooms of the house.