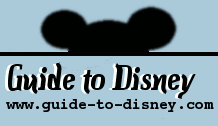 Monday, September 25, 2023
Wishes Fireworks

| | |
| --- | --- |
| Type: | Fireworks Show |
| Park: | Magic Kingdom |
| Location: | All Sections |
| When To Go: | See Show Times |
| Duration: | 12 Minutes |
| Photo/Video Restrictions: | |

Entertainment Details

The power of wishes come together with some magical moments from cherished Disney films, add some dazzling pyrotechnic effects and the result is "Wishes", The biggest and boldest fireworks show ever presented for Magic Kingdom guests at Walt Disney World Resort.

Narrated by Jiminy Cricket, who memorably served as Pinocchio's conscience in Disney's animated masterpiece, the dramatic story-in-the-sky spectacular tells a thrilling, heart-tugging story about making a wish come true.

Quote from Jiminy Cricket in the show: "I bet a lot of you folks don't believe that -- about a wish coming true, do ya? Well, I didn't either. Of course, I'm just a cricket, but let me tell ya what changed my mind. Ya see, the most fantastic, magical things can happen -- and it all starts with a wish!"

At several times the size of "Fantasy in the Sky", Magic Kingdom's previous fireworks show, "Wishes" takes guests through treasured tales of adventure and romance from classic Disney films, accompanied by brilliant bursts of color and light above -- and around -- Cinderella Castle. Guests will discover excellent viewing locations all throughout the theme park.

The warmly emotional show is a fairy-tale ending to each magical Disney day. "Wishes" replaces "Fantasy in the Sky," which premiered in the 1970s, one fondly remembered element remains -- a certain mischievous pixie who flies high above Magic Kingdom to demonstrate the power of believing in a wish.

Location Directions

"Wishes" is presented most nights on Main Street USA at Disney Magic Kingdom. Over Cinderella's Castle.