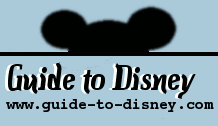 Saturday, December 9, 2023
ESPN Club

Disney Dining Plan:
No
Location:
Disney's Boardwalk
Cuisine:
American
Menu Items:
Burgers, sandwiches
Dining Type:
Casual Dining
Meal Options:
Lunch, Dinner, A la carte
Prices:
US $15 to $35.99

Food/Dining/Restaurant Details

ESPN Club lets you experience the ultimate in sports entertainment, dining and shopping as you score nonstop sports action. This is the most devoted sports club this side of the major leagues.

The sports extravaganza makes you feel like you're there as you watch your favorite sport on one of 100 video monitors with satellite feeds. You won't miss a minute of the game as there are even TV monitors located in the bathrooms! On big game days, get here early as fans pack the seats in droves to cheer on their favorite clubs.

A sports fan's paradise with American food favorites, including burgers, wings and sandwiches, refreshing specialty drinks and a superb beer selection. There are also over 100 TV monitors to keep track of the action. Select from the hottest ESPN shows such as Sports Reporters and Up Close, as well as high-spirited sports-radio talk shows.

There is also shopping and an archade to fill in that time between sporting action. Watch, buy and even play sports. It is all here at ESPN.

Location Directions

At Disney's Boardwalk.