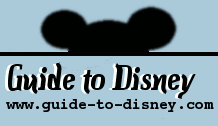 Saturday, December 9, 2023
Winter Summerland Miniature Golf Course

Type:
Miniature Golf
Park:
Disney's Boardwalk
Special Hours:
10am - 11pm
Notes:
Children (3 to 9 years of age): $10
Adults: $12
Photo/Video Restrictions:

Entertainment Details

This is an elf-sized golf course consisting of 2 Santa Claus themed courses: the Snow Course and the Sand Course.

Late one moonlit Christmas Eve, as Santa was flying over Florida on his way back to the North Pole, he glanced down and discovered snow in a place that is usually hot. After surveying the strange location, he decided to build a vacation destination for his off-duty elves; a Winter Summerland.

Seeing that the only thing Winter Summerland lacked was a golf course, Santa Claus and his elves divided the place into two camps, one that enjoyed the warm Florida sun and another that preferred the snow and cold of the North Pole. The elves then built two distinctly different 18-hole golf experiences - a sand course and a snow course.

The Snow Course invites you to participate in 18-holes of challenging fun - which, in addition to Santa and his elves, includes some of your favorite Disney Characters - as you putt your way to the North Hole. Watch out for Squirty the Snowman: he sprays water when golf balls pass beneath him.

The Sand Course promises fun in the sun for everyone, compliments of a delightful beach theme with sandcastles, surfboards and ornaments hanging from palm trees. The vacation hemed holes include a sleepy Santa buried beneath a large sand mound and a giant sand castle.

After sinking the last putt on Hole 18, receive a special greeting from Santa Claus, thanks to the WinterNet and a computer.

There is also Santa's "Winterbago," a converted trailer home with access to the starter booth, gift shop and snack stand.

Location Directions

Located within walking distance of the Disney Boardwalk near Blizzard Beach.