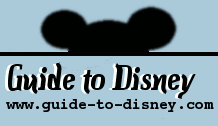 Chef's Menu at CoraNation Room

Disney Dining Plan:
No
Location:
Disney's Boardwalk
Cuisine:
Greek
Hosted By:
Kouzzina by Cat Cora
Dining Type:
Special & Unique Dining
Meal Options:
A la carte
Opening Hours:
Fri & Sat 6.30pm
Prices:
US Over $60.00

Food/Dining/Restaurant Details

Greek specialties of a traditional kouzzina, as well as personal favorites of celebrity chef Cat Cora. An intimate 5-course event. The Chef's Menu at CoraNation Room features vibrant Mediterranean flavors, expertly chosen wines and the unique opportunity to interact with the chef as each course is presented.

Amid flickering candlelight, delight in fresh seafood and oak-grilled specialties prepared with creative Greek touches that celebrate the chef's heritage. As the perfect complement to each course, enjoy optional wine pairings that include selections from Chef Cat Cora's private label.

Location Directions

At Disney's Boardwalk.