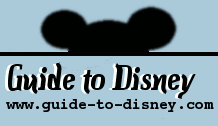 Saturday, December 9, 2023
Fantasia Gardens Miniature Golf Course

Type:
Miniatue Golf
Park:
Disney's Boardwalk
Special Hours:
10am - 11pm
When To Go:
Anytime
Duration:
Normal
Notes:
Children (3 to 9 years of age): $10
Adults: $12
Photo/Video Restrictions:

Entertainment Details

Disney's Fantasia Gardens Miniature Golf Course is a miniature golf course consisting of 2 courses: Fantasia Gardens and Fantasia Fairways.

Fantasia Gardens is inspired by Walt Disney's classic animated movie Fantasia, and has many characters from the film - including hippos that dance and broomsticks that march, which are some of the film's most memorable scenes. Several holes include dazzling water effects and some even reward good shots with musical tones.

Fantasia Fairways is an 18-hole course, which resembles a traditional golf course but on a miniature scale. It has a heavier emphasis on skill rather than chance. The Fantasia Fairways features a dramatic backdrop of Disney's Hollywood Studios Tower of Terror and the grand Walt Disney World Swan Resort and the Walt Disney World Dolphin Resort.

Location Directions

Located within walking distance of the Disney Boardwalk across the road from the Swan Hotel.