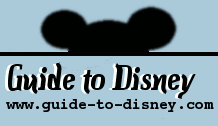 Saturday, December 9, 2023
Flying Fish Café

Disney Dining Plan:
No
Location:
Disney's Boardwalk
Cuisine:
American
Menu Items:
Seafood
Dining Type:
Signature Dining
Meal Options:
A la carte
Prices:
US $36 to $59.99

Food/Dining/Restaurant Details

Flying Fish Café is a Signature Dining restaurant serving fresh seafood. Specialties are prepared with flair right before your eyes in the onstage kitchen.

Take a front row seat to watch the action and interact with chefs, or simply take in the wondrous décor done in the style of an artistic and nostalgic interpretation of an Atlantic Boardwalk. Dine amidst parachuting fish, decorative roller coaster tracks, golden fish scales, fun house mirrors and a backlit Ferris wheel.

Culinary innovations that redefine American cooking through simplicity and the freshest ingredients of the season are served. The Flying Fish chefs masterfully infuse dishes with extraordinary flavors to create such signature specialties such as potato-wrapped snapper, oak-grilled steak, crisp peekytoe crab cakes with artful desserts.

There is a diverse selection of hand-picked wines to complement the exquisite cuisine.

Location Directions

At Disney's Boardwalk.