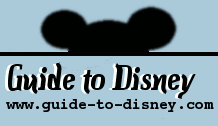 16th Epcot International Flower and Garden Festival

March 18 2009 - May 31, 2009

LAKE BUENA VISTA, Fla. An elaborate Cinderellabration topiary and an environmentally friendly Green Garden bring fresh springtime flair to the 16th annual Epcot International Flower & Garden Festival, presented by Disneynature, March 18-May 31, 2009. Amid a colorful tableau of flowers, plants and topiaries, Walt Disney World guests of all ages can explore myriad exhibits and activities geared toward gardening and outdoor fun. Flower Power concerts pump up the volume and spread a groovy vibe each weekend at America Gardens Theatre in World Showcase.

Every spring, Disney gardeners channel their creative energy into presenting an intricate topiary display against the backdrop of Spaceship Earth. This year, Cinderella and Prince Charming, Snow White and the seven dwarfs, Sleeping Beauty and Prince Phillip, and Belle and Beast from Beauty and the Beast debut in all their blooming finery as the grand front-entrance topiary during the 75-day festival. Disney's topiary gardeners display extraordinary craftsmanship using a variety of plants, flowers, grasses and mosses in the Cinderellabration topiary as well as 70 additional topiaries decorating the park landscape.

New gardens, events and children's play areas offer more reasons to visit the 16th annual festival: Green Garden
Guests discover how anyone can create an environmentally friendly garden as they learn about low-water-use gardens, incorporating native plants into their garden and recycling.

Pixie Hollow Fairy Garden
Colorful topiaries of Tinker Bell and her friends from Walt Disney Pictures Tinker Bell sprinkle pixie dust over this whimsical garden. Every day, kids can participate in hands-on activities and, at 2 p.m., children dressed as fairies or princesses can join in a pixie processional. On March 21, from 11 a.m.-1 p.m., the director and producer of Tinker Bell and the Lost Treasure will be on hand to meet and greet guests.

Pirates Adventure Zone
Captain Hook and Croc topiaries lure young swashbucklers to this interactive space designed for exploration and adventure.

Floral Floating Gardens
Guests strolling the concourse between East and West lakes will discover a new twist to the colorful floating gardens: larger-than-ever 8-foot floaters of brilliant blooms serve the eco-function of drinking up excess nutrients like nitrates and phosphates in order to keep pesky pollutants at bay.

Special Environmentality Celebration (April 24-26)
This special event showcases how to keep the planet green through solutions like reducing waste.

Sweeping floral beds and exhibits will feature 30 million blooms. A Fragrance Garden at the France pavilion tells the love story of plants and perfume with Guerlain hosts guiding your tour. The English Tea Garden at the United Kingdom pavilion offers complimentary guided tours daily exploring the art and history of blending tea plants such as the camomile flower, peppermint plant, lemon tree and ginger root all on display. The art of bonsai will wow guests at the Japan showcase.

Other festival highlights include:

Flower Power concerts -- Popular bands rock the open-air America Gardens Theatre every Friday, Saturday and Sunday. The concert lineup is slated to include new acts like Harold Melvin's Blue Notes plus pop favorites like Davy Jones, Chubby Checker & The Wildcats, Tony Orlando, Jose Feliciano, Herman's Hermits starring Peter Noone and other top acts.

Minnie's Magnificent Butterfly Garden -- Hundreds of butterflies will flit inside a walk-through screened enclosure that includes a live exhibit showing how caterpillars form a chrysalis and emerge as butterflies.

Disney Gardening at Home presentations -- Disney horticulturists will share gardening tips and lead guests in a hands-on, take-home activity every Friday-Sunday. Got kids? They can learn how to grow a pizza garden during Kids Gardening-Its More Than Mud Pies April 24-26. Want to discover your gardening style? Experiment with styles and techniques May 1-3 at Contain Yourself-Consider Your Style.

The Great American Gardeners series -- Gardening celebrities and authors from across the country will reveal their gardening secrets. Meet dynamic diggers like Ground Breakers host Joe Washington, Shirley Bovshow of Garden Police and Joe Lampl a.k.a. joe gardener.

The Garden Town Discoveries -- Every weekend, guests can attend speaker presentations and demonstrations and ask the experts their gardening questions.

Simba's Birthday Celebration -- A lineup of topiary characters straight from Walt Disney Pictures The Lion King will greet guests at World Showcase Plaza.

Poster Signings -- Artist Heather French will sign festival posters each Friday, Saturday and Sunday from 11 a.m.-9 p.m. at Canada Garden Retreat.

More Festival Celebrations -- An Art in the Garden celebration of plein air artists and a Kids Paint Out will occur March 27-29; a Florida Farmer's Market celebration will take place May 8-10. More celebrations will bloom throughout the festival.

Epcot Gardens of the World Tour -- For an in-depth exploration of Epcot?s many different gardens, this tour is scheduled Tuesday, Thursday and Saturday for the festival's duration. Guests get the inside scoop on World Showcase gardens that re-create landscapes from around the world, as well as tips for adding some landscape magic to their own gardens. For guests 16 and up, $59 plus Epcot admission.