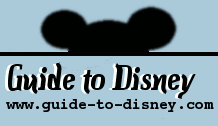 Getting to Epcot

Once you have decided when and where you are going at Disney. The next bit is how you are going to get there. There are quite a few ways to get onto Disney property. In the main it is best to follow the signs if you are planning to drive there. Before you do this you might want to consider if there are other options like a shuttle, bus, monorail or boat service from your hotel or resort. Disney offers transport from all their hotels to the parks, so check with reception about current arrangements.

If you are planning to drive, there is a drop off point and car park. There is a fee to park in the car park. It is not cheap, but is all day and can be used at any of the parks on the same day. So if you get one here at Epcot and then decide to go to Hollywood Studios or Magic Kingdom, then your parking pass will be good there too. Note that the parking rates often go up every year. After paying your fee, follow the signs to the parking which meets your needs. If you are with the AA, they have their own diamond parking, so check before you leave home on how you would use this parking area. There is also disabled parking, which is indicated by signs and/or lines along the side of the road. If you are not sure how to get to your parking area, then ask an attendent at any time. Everyone else who is parking needs to follow the directions of the attendant. They will have you fill two lanes on either side of the tram road. You will be directed down a lane and must fill every available space. The system used at Disney for directing traffic to parking leaves no room to pick where you want to go and how you get there. Follow the signs and directions indicated by attendants to avoid confusion for yourself and others. Attendants only direct parking when there is enough flow to require it. During off peak times arriving in the late afternoon may give you the freedom to find your own parking in the gaps left by others who arrived early and have already left the park.

As mentioned above, if you are being dropped off, then as the attendants at the entrance booths where you should go. They will direct you.

Once parked people are often advised to walk infront of their car and not behind it as there often are still people parking behind and it can be dangerous especially for small children. Walk towards the road you came up before parking and wait for a tram to take you to the Transportation and Ticket Center. Prams/Strollers/etc will have to be folded before going onto the tram. If you want to walk then continue along the road which is next to the tram road.

If you already have your ticket head to the bag checking area. If you have a bag, you will need to go through the bag check, if you are not carrying any bags, go through the NO BAGS area sign posted. Once though the bag checking area head to the turn styles with ticket ready. Disney does finger scans together with a swip card ticket reader.

Once in the park get a map and times guide, so you will be up to date with the latest showtimes and opening times. You are now in Future World ... The rest is up to you!