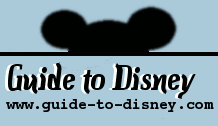 Camera Services in Epcot

Details

There are various camera services available at the Walt Disney World Theme Parks. These services may include burning a CD of digital camera photos from a memory card, film sales, camera sales, camera and digital camera accessories and minor camera repair. Film can be purchased at most retail locations.

At certain locations throughout Walt Disney World Resort, Guests with digital cameras can download their images and other media information from a digital media card to a CD. Each of the camera centres in the four Theme Parks has been equipped with this new technology. Guests with digital cameras can print images from a digital media card or download images to a CD. These kiosks allow Guests to burn up to 120 digital pictures onto a CD or print 4x6 photo prints from a camera memory card or photo CD right in the store.



Location

CD Burning and other camera services are available at the Camera Centre in the Main Entrance Plaza.
Kodak Picture Maker Kiosks at the Kodak ImageWorks at Imagination.