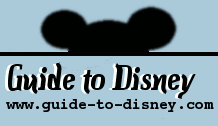 Monday, September 25, 2023
First Aid in Epcot

Details

There is a First Aid Station available in each Theme Park at Walt Disney World. For all your bumps, cuts, and other needs.



Location

Inside Future World's Odyssey Centre. From the entrance head under Space Ship Earth and on into Future World. Before the bridge to the World Showcase take the left side path to the Odyssey Centre. The entrance is on the far side looking towards the bridge to the World showcase and the lagoon. Next to the Baby Care Center.