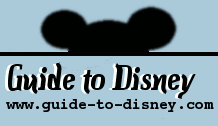 Monday, September 25, 2023
Sounds Like Summer Concert Series

June 15th - August 9th 2009.

Sounds Like Summer is an annual live concert series at Epcot that brings together a talented collection of tribute bands to authentically recreate the classic hits of legendary musical icons.

Follow the blissful sounds of long, carefree sunny days to the lagoonside America Gardens Theatre (adjacent to the American Adventure Pavilion). Listen to the tunes that inspired everyone's favorite youthful memories as you celebrate the spirit of summer vacation, day trips to the beach, backyard cookouts and relaxing in a snug hammock under a shady tree!

2009 Performers

* June 15 - June 21: Stayin' Alive, A Tribute to the Bee Gees
* June 22 - June 28: Hotel California, A Tribute to The Eagles
* June 29 - July 8: Slippery When Wet, A Tribute to Bon Jovi
* July 9 - July 17: 52nd Street, A Tribute to Billy Joel
* July 18 - July 26: Sounds of The Supremes, A Tribute to The Supremes
* July 27 - August 2: 2U, A Tribute to U2
* August 3 - August 9: Petty Theft, A Tribute to Tom Petty

Showtimes
Showtimes are schedule for 5:45 pm, 7:00 pm, and 8:15 pm (except on July 4. On July 4, showtimes are scheduled for 5:15 pm, 6:30 pm, 7:45 pm and 9:00 pm.)

For the latest information and updated showtimes, please check the Entertainment Guide you receive when you enter Epcot theme park.