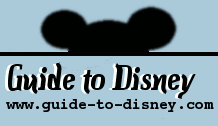 Saturday, September 30, 2023
On Site or Off Site



On Site Advantages
Getting to and from the accommodation is quicker and easier.
Priority at Tee Times for Disney Golf.
Benefit from the full Disney exerience 24 hours a day.
High standard of service.
Charge to your room throughout the resort, so less need to carry cash.
Have your shopping from the parks delievered to your room.
Access to special tickets and deals for park admissions and meals
Extra Magic Hours


On Site Disadvantages
Rooms are more expensive.
Eating is restricted to on site locations, which are also more expensive.
Budget deals and last minute deals are rare.
Getting to and from off site attractions and entertainment is more difficult.
Completely reliant on the Disney transport system, which does have BUSY times.
There is no free breakfast included with the room.


Off Site Advantages
Larger accommodation at lower cost.
Easier access to shops, resturants and other off site entertainment.
Some Hotels/Resorts offer off site discounts for entertainment and eating.
Easier to get a last minute booking at the price you want to pay.
Get Away from the Disney Magic for at least a sort time each day.
Some Hotels/Resorts offer shuttles to and from the Parks.
Most Hotels offer free breakfast.


Off Site Disadvantages
Getting to and from the parks is often more difficult.
Car Parking during holiday peaks times might be full.
Car Parking costs unless you have access to free shuttle service or acceptable pass.
Not as much support or help with your Disney plans.
Quaility of hotels/resorts will vary and may not meet precieved standards.


When visiting Walt Disney World it is important to consider where best to stay for your needs and budget. There is a range of accommodation available from low cost to premuim hotels to cabins to camping. This is both onsite and off site. Below we will go through the range of options, their positives and their negatives.

Questions to ask yourself?
Do I have access to a car?
What is my budget?
How far in advance am I booking?
How many people are there in my party?
Are there any small children in the party?
Do we want to all be in the same room or have more space?
How much time will we spend in the resort area compared to outside it?

Large Parties and Parties with Small Children
These two groups would normally benefit from renting a villa just outside the resort area. There are many homes for rent very close to Disney and it is a much more cost effective way for larger parties to go. Also those with small kids may benefit from better sleep if they have rooms for those children as well as more space and distractions for those evenings spent in. Rented villas normally have their own pool and often also have a games room. Some villas are located on their own resorts where there are shops, public game spaces and aminities. Parties that are staying in villas will normally have their own cars or transport. Some communities offer paid shuttles, which work out about the same as large taxi cab fares. Check in advance if you require transport to and from the parks.

Small Groups and Families with Older Children
There is a range of options for this target market. You can still rent a small villa outside the parks if that would suit better your space needs. Most smaller groups and families of four or less will normally stay in hotels. This is easily done. Onsite hotels are normally more expensive, but there are always deals to be had especially in the off season. Check online with Disney for the best deals. Onsite visitors benefit from extra magic hours, where they can enter set parks early or stay after closing. They also do not need transport as there are transfers to and from the airport as well as to and from the parks and resorts. Off site visits can still find hotels which have a shuttle service to and from the parks at regular times. They are normally a lot cheaper than staying onsite and also have the benfit of being close to many places to eat out. Most cheaper than eating on Disney property.

Couples
There are many options for couples as they are often quite flexible. They can benefit from onsite rooms and all the advantages as well as off site hotels with shuttles and varied night life and outside entertainment. Couples often enjoy onsite special events like Valentine's Day, where package deals give them a real Disney experience at a reasonable cost. These costs tend to go up with there is are more people to accommodate or children to sort.