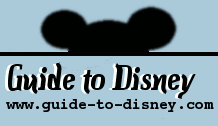 Saturday, December 9, 2023
Operating Times for the Disney Theme Parks



Every park and area of the Walt Disney Resort has different open and closing times. These will depend on the time of year, the place and even whether there are special events or magic hours being held there. Check well in advance. Operating times could really effect your holiday. If you are visiting in the off season, you might find you return to the park in the late afternoon only to find they close at 7pm. Some parks close at 5.30pm (like Animal Kingdom). In the summer months the parks can be open up to midnight for special events. Making the most of your day and your ticket is vital.

Parade times should also be checked in advance or at least when you enter the park. Parades are not always daily and the times can change to accomdate the time of year or special events.

Fireworks are normally at the end of the day just before park closing. If you want to go to the fireworks display check in advance to be sure you know when it will be and where. Magic Kingdom and Epcot normally hold end of day displays. This displays can change depending on the time of year or special events. Please note that parking closing times can vary a lot in summer compared to winter, so if you have little ones that will not manage to stay up, you might want to plan a late afternoon nap and come back to the park in the evening.