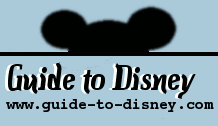 Saturday, December 3, 2022
Refurbishments and Closures for the Disney Theme Parks



At various points throughout the year it is necessary to close some rides and shows for routine maitance and repairs as well as updating and painting. If you are really looking forward to going on a particular ride, then check well in advance before you book to see if there is any planned refubishments which will effect you. Often there are one or two places in each park, which are closed at any one time for repairs and works. Some of these may merely be restaurants or the outside of buildings, but other times they are popular rides like Space Mountain or Expedition Everest.