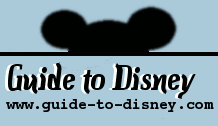 Thursday, January 27, 2022
Affection Section

Submitted Reviews

The following reviews have all been very kindly submitted to us by visitors to the Guide to Disney.

We hope that these reviews are useful to you, but please note that we cannot verify the accuracy of any statements contained within them and that they are not intended to represent the official opinions of the Guide to Disney or its administrators.

Posted: Sunday, 29th November 2009, 12:22am GMT

I visited this in November 09 with our 6 yr old son.
we took the trail through the conservation centre off the train ride.
I was hugely upset to see the turtles in small tanks plus other aquatics in crowded tanks.
when we got to Affection station in left in tears. I saw plenty of sheep and goats in a small snady ring of space, there was a rope around them and the children were allowed to brush them with hard dandy brushes. Children as young as 2 years old banging them hard and kicking them whilst no supervision was around. There was 2 members of staff talking nearby.
There was also a lone cow with no food just a large empty half cut barrel.
I was very upset and told the lady working there i was.
Upon my return to the park i asked another member of staff why the fish were so crowded, and the sheep, she said "oh they go out in to the paddocks/larger ponds" i said "well the lady working there said they don't and only go into the barn at night, she replied with a roll of her eyes and said "well she should not have told you that".
This speaks volumes and it shows disney cover it all up for moneymaking. I am very upset and will never return to disneyworld.

Post Your Review

If you have visited Affection Section and would like to write a review of it for us then please fill in the short form below.

When entering your name, please be aware that it will appear on this page along with your posted review, so you should only use a name or a nickname that you would be happy to have displayed.

Your e-mail address will never be publicly displayed; we only require this so we are able to track who is sending reviews to us.

Please note that all reviews will be checked by an administrator prior to appearing on this page.