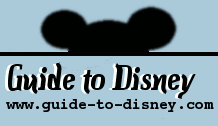 Saturday, December 9, 2023
Temperature

Average Temperatures

Like most of Florida, Orlando has a sub-tropical climate: freezing temperatures are incredibly rare. As illustrated in the graph below, during July, the warmest month of summer, the average maximum daytime temperature is around 91°F (33°C); and during January, the coldest month of winter, the average minimum nighttime temperature is around 48°F (9°C).

However, even in January the average daytime high temperature is still around 70°F (21°C) – Florida is one of the warmest states in the mainland United States in the winter.

Although the summer months are very hot, around half of all summer days have a thunderstorm during the afternoon or early evening, which brings about a drop in temperature of 10 - 20 degrees for the remainder of the day.

Record Temperatures

The highest temperature recorded in Orlando was 101°F (38°C) during July 1998; the lowest recorded temperature was 19°F (-7°C) during January 1985.

Relative Humidity

The area surrounding around Orlando contains a large number of lakes, which contributes to a high year-round relative humidity – typical values for summer are around 90 percent during the morning and 50 to 60 percent during the afternoon.