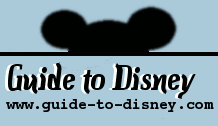 Donalds Boat

Type:
Water Playground
Park:
Magic Kingdom
Location:
Mickey's Toontown Fair
Restrictions:
No Food, Drink or Glass on Wet Deck.
Children under the age of 12 must have adult supervision.
Diaper (nappy) age children must wear plastic pants or swim diaper.
When To Go:
Anytime
Duration:
As long as you like
Number of Seats:
Max Capacity 60 persons
Queue/Line Trivia:
You will get wet! Bring change of clothes.
Photo/Video Restrictions:

HISTORY:

Get on board Donald's grounded boat for some wet and wild fun.

LOCATION:

In Mickey's Toontown Fair at Disney Magic Kingdom. From the Entrance walk down Main Street USA and straight to the Castle. Go along the side the right side of the castle and follow the path to the Starlite Cafe. Go around the Mad Tea Party to the other side and continue straight till you see this section. Donald's Boat is on the right side.

ATTRACTION EXPERIENCE:

Kids of all ages will enjoy the wet fun this soft play ground play area offers. One of many found around Magic Kingdom and also Disney World in general. Swimsuits are advised as this can be real wet fun. Run through squirts of water from the ground or fire a water cannon at others.

Note

Closed and Archived Listing.