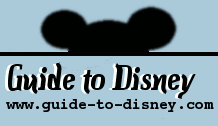 Minnie's Country House

Type:
Walk Through Self Guided Tour
Park:
Magic Kingdom
Location:
Mickey's Toontown Fair
When To Go:
Mornings
Duration:
Self Paced
Photo/Video Restrictions:

HISTORY:

Walk through your favourite female mouses' house. Check out her car or just the contents of her fridge. Stroll through her garden or stand in her gazebo.

LOCATION:

In Mickey's Toontown Fair at Disney Magic Kingdom. From the Entrance walk down Main Street USA and straight to the Castle. Go along the side the right side of the castle and follow the path to the Starlite Cafe. Go around the Mad Tea Party to the other side and continue straight till you see this section. Minnie's House is on the left side.

ATTRACTION EXPERIENCE:

This self guided tour is best seen first thing in the morning or before park closing. It is busy, but well worth a visit. Tour many different rooms in Minnie's house with a very hands on experience. Everyone starts out in the living room, where visitors are encouraged to sit on the sofa and enjoy the many objects around the room. Visitors pass from this room into Minnie's hobbie room, where she sews, paints and makes sculptures. Moving on to a small phone and study area, where you can read Minnie's notes and answer her phone. Next is the kitchen. Check out the fridge or other appliances before moving on to the sun lounge (conservatory), where Minnie has been busy with her plants. The garden beyond is a lovely site and it is also here that visitors can meet Minnie Mouse in her Gazebo (check times before hand and be prepared for queues).

Note

Closed and Archived Listing.