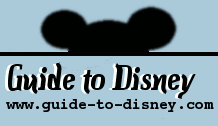 Monday, September 25, 2023
Pixie Hollow

Park:
Magic Kingdom
Location:
Mickey's Toontown Fair
Characters:
Tinker Bell, Fawn, Iridessa, Rosetta and Silvermist
Photo/Video Restrictions:

CHARACTERS:

Tinker Bell, a pots and kettles fairy
Fawn, an animal fairy
Iridessa, a light fairy
Rosetta, a garden fairy
Silvermist, a water fairy
Terence (from Tinker Bell and the Lost Treasure)

LOCATION:

In Mickey's Toontown Fair at Disney Magic Kingdom. From the Entrance walk down Main Street USA and straight to the Castle. Go along the side the right side of the castle and follow the path to the Starlite Cafe. Go around the Mad Tea Party to the other side and continue straight till you see this section. The Hall of Fame is inside the County Bounty shop on the left side of the area.

GREET EXPERIENCE:

Travel deep into the heart of Neverland and into a magical forest. Meet everyone's favourite fairy and perhaps even get to play a game.

Note

Closed and Archived Listing.