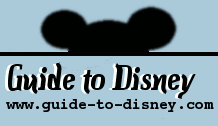 Sid Cahuenga's One-of-a-Kind

Submitted Reviews

The following reviews have all been very kindly submitted to us by visitors to the Guide to Disney.

We hope that these reviews are useful to you, but please note that we cannot verify the accuracy of any statements contained within them and that they are not intended to represent the official opinions of the Guide to Disney or its administrators.

Posted: Friday, 14th August 2009, 8:39pm GMT

Every time I go to Disney World my first stop is at "Sid Cahuenga's". I could spend hours in the store. I have in my home framed and autographed pictures of "Mae West", "Kurt Russell" and "Johnny Depp". Rather than buy alot of little things to take home for memories my mother and I have decided that we would rather have these beautiful pictures hanging in our living room. I also got a pair of earrings that one of my soap stars wore. Those are a big hit with my girlfriends. Thanks for the memories Sid.

Posted: Sunday, 18th July 2010, 7:07pm GMT

Sids is the most awesome store in all of Disney World.Each time my family goes on vacation, the first thing we do is stop by Sids.I have many items I have purchased there.Home alone 3 outfit that the bad guys wore,Jean Claud Van Dam boots from universal soldier,Cher clothing,Kevin Costners High school yearbook,and many other one of a kind items.We even got to meet Sid himself.What an amazing man, and the store is as exciting as meeting a movie star in person and enjoyable for people of all ages.There's always something interesting for anyone who walks in the doors, and is inspired by Hollywood or famous people.Thank You for all of the pieces of history, and memories, we have collected over the last 15 years.

Post Your Review

If you have visited Sid Cahuenga's One-of-a-Kind and would like to write a review of it for us then please fill in the short form below.

When entering your name, please be aware that it will appear on this page along with your posted review, so you should only use a name or a nickname that you would be happy to have displayed.

Your e-mail address will never be publicly displayed; we only require this so we are able to track who is sending reviews to us.

Please note that all reviews will be checked by an administrator prior to appearing on this page.