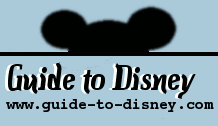 Bongos Cuban Cafe

Disney Dining Plan:
No
Park:
Downtown Disney
Location:
West Side
Cuisine:
Cuban
Menu Items:
Cuban sandwich, pork sandwich, roast chicken, seafood and traditional flan.
Dining Type:
Special & Unique Dining
Meal Options:
A la Carte
Prices:
US $15 - $35

Food/Dining/Restaurant Details

Experience a lively 1950s Havana nightclub that offers the flavors and tastes of the Caribbean for lunch and dinner.

The Latin rhythms will fuel your fire as you indulge in authentic Cuban cuisine like the delicious Cubano (Cuban sandwich), pan con lechon (pork sandwich), pollo asado (roast chicken), paella de mariscos (seafood paella) and flan de leche (traditional flan).

Created by music superstar Gloria Estefan and her producer husband Emilio, this vibrant restaurant is a mosaic of colors set against riviting music and a celebratory spirit. You'll feel you've been transplanted to a Miami hotspot-if not Havana itself.

Location Directions

This venue is located on the West Side of Downtown Disney. Look for the large outside seating at ground lvel as well as on a balcony over the top.