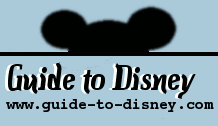 Thursday, November 30, 2023
Fulton's Crab House

Disney Dining Plan:
No
Park:
Downtown Disney
Location:
Marketplace
Cuisine:
Seafood
Menu Items:
Freshly imported seafood.
Dining Type:
Signature Dining
Meal Options:
Lunch, dinner and a la carte
Prices:
US $15 - $60

Food/Dining/Restaurant Details

Fulton's Crab House serves fresh seafood flown in daily from ports around the world. This offers an extra special lunch and dinner dining experience. Set in an authentic riverboat replica docked right on the waterfront, this restaurant features over 50 fresh seafood selections, as well as a variety of non-seafood specialties.

Try a speciality like Alaskan Crab Legs or Filet Mignon and Australian Lobster Tail. And pair your meal with a perfect wine from the 2,000-bottle wine cellar. Menus are changed daily to highlight fresh fish selections chosen by the award-winning chefs. There's even a menu for children, with their own favorite foods.

Location Directions

In the Markeplace of Downtown Disney. Look for the large river boat.