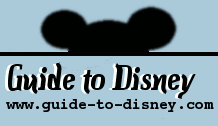 Monday, September 25, 2023
Portobello Yacht Club

Disney Dining Plan:
No
Park:
Downtown Disney
Location:
Marketplace
Cuisine:
Italian
Dining Type:
Signature Dining
Meal Options:
Lunch, Dinner, A la carte
Prices:
US $15 - $60

Food/Dining/Restaurant Details

The Portobello restaurant overlooks serene Lake Buena Vista Lagoon in the Downtown Disney Area. It has a casual elegant atmosphere reminiscent of a luxury liner.

Portobello's menu was born from the bounty of the Italian countryside, as selected by a trio of noted chefs, including the James Beard award-winning Tony Mantauno. Patterned after a classic osteria, the restaurant lets Guests indulge in a dining experience that celebrates the simplest, most vivid flavors of Italy. Crusty breads, sun-ripened tomatoes, imported prosciutto di Parma, freshly caught fish, fruity olive oils and sharp, pungent cheeses are accentuated by the warmth of sharing these sumptuous flavors around a table of family and friends.

The Antipasti (starters) includes a tempting variety of small plates of salumi, verdure (seasonal vegetables), formaggi and crostini. Enjoy dining in the traditional Italian family style as you mix and match the perfect meal. Let yourself be tempted by ricotta and spinach Ravioli Gigante served with imported San Marzano tomatoes and basil. A wood-burning oven infuses house favorites like pizza with unmistakable regional authenticity.

The wine menu features fine wines from Italy and America and gives guests the opportunity to sample, taste and experience vintages in a relaxing atmosphere.

Location Directions

In the Marketplace of Downtown Disney.