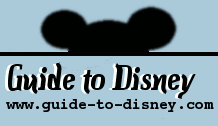 Saturday, December 9, 2023
House of Blues

Type:
Live Music
Park:
Downtown Disney
Location:
West Side
Opened:
1997
Photo/Video Restrictions:

Entertainment Details

House of Blues is a live music club where extraordinary musicians accompany Southern cuisine. Food is served for lunch, dinner and there is a Sunday brunch.

Take a seat at a table and tempt yourself with delicious authentic Southern food. Or hang out in front of the stage where established legends perform and new legends are being made. Once you're there, you won't be able to stop yourself from dancing your blues away at this total dining, shopping and entertainment experience!

The famous water tower, which founder Isaac Tigrett spotted on a train ride through the mid-west, stands over 100 feet tall and is a recognizable landmark on the Downtown Disney promenade. House of Blues visitors are also treated to the artwork of Mr Imagination, including his famous Arch. In keeping with the tradition, the House of Blues displays the "Crazy Quilt" and keeps a metal box of mud from the Delta Mississippi underneath its stage.

Menu items include cajun cuisine and southern favorites such as Voodoo shrimp, slow-smoked baby back ribs, creole seafood jambalaya and 7 Louisiana crawfish. The House of Blues restaurant menu also includes sizzling steaks, beefy burgers, gourmet pizza and homemade banana bread.

The Sunday Gospel Brunch offers an all-you-care-to-eat buffet feast for your mouth as your ears enjoy the joyous music of performing top gospel groups.

Location Directions

Located in the West Side of Downtown Disney.