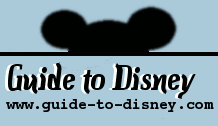 Wolfgang Puck Cafe

Disney Dining Plan:
No
Park:
Downtown Disney
Location:
West Side
Cuisine:
Californian
Dining Type:
Special & Unique Dining
Meal Options:
Lunch, Dinner & A la carte
Prices:
US $15 - $60

Food/Dining/Restaurant Details

A lively and casual restaurant serving a unique fusion of Asian and California cuisine.

Informal dining on the ground floor offers a chic setting with a more straightforward, though also very fresh, menu selection. Include vegetarian dishes, wood-fired gourmet pizzas, hand-tossed salads, piquant pastas, savory sandwiches and decadent desserts.

The sushi bar features tender fish creations prepared by talented sushi chefs. Try the Daily Sushi Special for a filling entrée that melts in your mouth. Sushi can be ordered from the bar or in the café itself.

Location Directions

On the Westside of Downtown Disney.