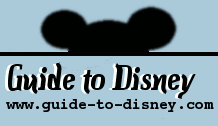 Thursday, November 30, 2023
Cirque du Soleil - La Nouba

Type:
Show
Park:
Downtown Disney
Location:
West Side
Special Hours:
Tuesday through Saturday, 6:00 p.m. and 9:00 p.m. Performances will be available on Monday, December 26, 2011
Duration:
90 Minutes
Notes:
Pre-show 30 minutes before the show. No intermission during the show.
Photo/Video Restrictions:

Entertainment Details

La Nouba is an extraordinary avant-garde circus spectacle performed by the Cirque du Soleil. The La Nouba is performed at an exceptional theater built especially for Cirque du Soleil. The show's international cast include acrobats, athletes and performance artists; more than 65 artists representing 15 countries. They will delight and mystify with daring acts of grace.

La Nouba translates to English as "to party, to live it up," and this theme is evident in the energetic performances, the colorful costumes and the moving live music.

Join the thousands of fans who leave this Cirque du Soleil performance in awe of the glorious feats and the inexpressible beauty they have witnessed, carrying with them its memory as an inspiration to celebrate life. It truly is a show that makes "the impossible, possible."

Location Directions

At the far end of the West Side of Downtown Disney.