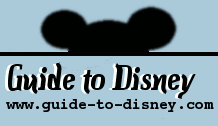 Wednesday, November 30, 2022
Magnetron Magnetz

Pin Trading:
No
Park:
Downtown Disney
Location:
West Side
Opening Hours:
10.30am - 11pm

Shop Details

A mind blowing collection of magnets from light up one to glow in the dark ones. There are ones that talk and ones that change. Whether you want something for the fridge or something more special. There is sure to be something to tempt even the most picky magnet collector.

Location Directions

On the West Side of Downtown Disney.