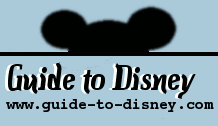 Saturday, December 9, 2023
LEGO Imagination Centre

Pin Trading:
No
Park:
Downtown Disney
Location:
East End
Opening Hours:
9.30am - 11pm
Shop Description:
Large range of lego sets as well as pic and mix your own lego.
Sample area to try out the lego as well as pre done models from sets and life size creations for photos.

Shop Details

A large scale lego Transformer greets visitors to this unique shopping experience. Stocking over 75 lego models as well as a pic and mix lego section, gifts and themed items. This 4400 sq ft shop is just the ticket for any building fan. Outside, though under cover, there are a number of lego building areas with both duplo as well as the original lego. There is also a racing ramp for anyone interested in building a lego racer. For smaller visitors there is an uncovered outside play area with slide and hide out. Visitors can also enjoy one of the many lego photos spots including a 30-foot lego sea serpent the lives in Buena Vista Lagoon just outside the shop. There are lego tourists and also a lego dragon. Play and Shop!

Location Directions

Located in Downtown Disney at the start of the East End near the McDonalds.