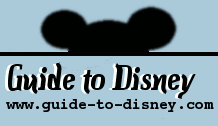 Saturday, December 9, 2023
Rainforest Cafe

Disney Dining Plan:
No
Park:
Downtown Disney
Location:
Marketplace
Cuisine:
American
Menu Items:
Salads, pasta, sandwiches, seafood, burgers and poultry dishes.
Dining Type:
Themed Dining
Meal Options:
Lunch, dinner, a la carte
Prices:
US $15 - $35

Food/Dining/Restaurant Details

Have a rain forest adventure while you eat. Sit next to birds, monkeys, fish and a whole lot more. You will feel the amazon really coming to life around you. An amazing selection of favourites as well as unqiue foods on offer. There is also a kids menu and full bar. Mealtimes are never dull in the rain forest.

Reservations are recommended for this popular themed restaurant where animated animals roam the rainforest as the sky claps with the boom of simulated thunder and sudden rainstorms shower down. (Don't worry-you won't get wet!) Lush vegetation, banyan trees, waterfalls, trumpeting elephants and chest-pounding gorillas round out the rich jungle ambiance.

Location Directions

In the Marketplace of Downtown Disney.