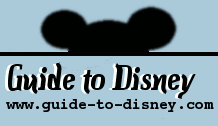 AMC Theatre Complex

Type:
Cinema
Park:
Downtown Disney
Location:
West Side
Notes:
Guide Prices 2011*
Adult: $11.00 - After 4:00 pm
Child: $8.00 - Age 2 - 12
Matinee: $9.00 - Before 3:55 pm
Senior: $10.00 - Age 60+

Some savings based on show times and age as well as extra fees for 3D apply.

Entertainment Details

Catch the latest blockbusters at the award winning AMC Theatre. Enter through the spectacular art deco themed architechtural entrance from the 1920's. Inside visitors have 24 screens to pick from, so there is something playing for everyone all day long! Experience your favorite films in a whole new dimension with RealD 3D, which features cutting-edge digital technology to provide amazing depth and visual clarity.

AMC Entertainment upgraded Auditorium One to be the first Enhanced Theater Experience (ETX) in the United States. The ETX auditorium includes a 20 percent larger, floor-to-ceiling screen, 3D technology, 12 channel audio and digital projection that delivers higher resolution than HD.

Dine-In Theatre Enjoy your favorite foods and cocktails paired with great movies in an immersive big-screen theatre. Select from an extensive menu featuring a variety of classic favorites. This Dine In theatre experience is called Fork & Screen and features reserved seating with upgraded seats, a personal call button, and seat-side service. Use the entrance by Planet Hollywood to access this dining experience. (Guests must be at least 18 years old or accompanied by a parent or guardian that is 21 years or older.)

Visitors can also add to their experience before and after the show by visiting MacGuffins Bar and Lounge for cocktails and conversation. It's a great way to make your movie going experience more relaxing or fun.

Location Directions

In the West Side of Downtown Disney. Cannot be missed as it is a huge building!