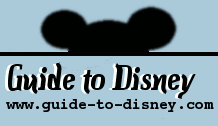 T Rex

Disney Dining Plan:
No
Menu Items:
Burgers, pasta, sandwiches, steaks and seafood
Dining Type:
Themed Dining
Meal Options:
Lunch, Dinner, A la carte
Prices:
US $15 - $35

Food/Dining/Restaurant Details

A dinosaur themed family friendly restaurant serving lunch and dinner. Bring a brontosaurus-sized appetite for food and a taste for adventure as you dine in the prehistoric age.

Carnivores and herbivores alike will fill their bellies with such fare as Brachiosaurus Bruschetta, Layers of the Earth Lasagna, prehistoric pizzas, or the Gigantosaurus Burger. Delighte that "The End Is Near" with the Chocolate Extinction. Special menu for children.

Run from a dangerous Tyrannosaurus Rex or catch the eye of a stegosaurus or triceratops as they move within the prehistoric landscape which surrounds you. Gaze at woolly mammoths standing beneath an amazing snow fall, or fish swimming in aquariums beneath gargantuan tentacles. Beware other scaly and wondrous creatures with fangs. All this while enjoying your meal.

Location Directions

In the Marketplace of Downtown Disney.