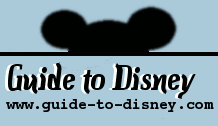 Wednesday, November 30, 2022
Shopping

A paradise of handbags, sunglasses, clothes, toys, sweets and magnets ... magnets? A shopping dream is awaiting you are Downtown Disney. Find it, Buy it, Enjoy it!!

There is a large range of shops in the Disney Downtown area. In the Disney Marketplace visitors will find all the themed items they could think of from Christmas decorations, clothing and gifts to those rare and harder to find toys and accessories. In the West Side, visitors will find some really unique shops selling items not normally available. Harley-Davidson, Ridemakerz, Sosa Family Cigars, and Curl by Sammy Duvall just to name a few.