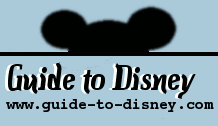 Saturday, December 9, 2023
Once Upon A Toy

Pin Trading:
No
Park:
Downtown Disney
Location:
Marketplace

Shop Details

A large toy shop with Disney themed as well as main stream toys on offer. There is a build your own Potato Head section as well as create your own Lincoln Logs set. A fun place to play, explore and shop for all ages.

Location Directions

In the marketplace of Downtown Disney.