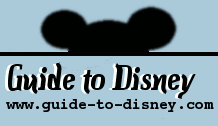 Saturday, September 30, 2023
Characters In Flight

Type:
Balloon Ride
Park:
Downtown Disney
Location:
West Side
Special Hours:
10am - 12am
Restrictions:
Guests under 12 years of age must be accompanied by an adult.
When To Go:
Anytime
Duration:
10 Minutes
Opened:
April 2009

Notes:
Prices 2011
$18 Adult (tax included) - Guests ages 10 and up
$12 Children (tax included) - Guests ages 3 - 9
Free- Guests 2 and under


Entertainment Details

Characters in Flight is operated by Aérophile. It takes visitors up in a giant tethered balloon. Floating around 400 feet above the Downtown Disney Area means excellect views. Board the balloon's gondola from a specially designed platform for a breathtaking, 360-degree view of Walt Disney World Resort in Florida.

Visitors will notice the familar silhouettes of Mary Poppins, Aladdin, Dumbo, Tinker Bell and Peter Pan. The Aéro30 is the the world's largest tethered gas balloon! The balloon itself is attached to a gondola that is 19 feet in diameter and holds up to 29 Guests and the pilot at a time. Once in the air, guests revel in a spectacular view of vistas up to 10 miles away!

This attraction is weather dependent and strong winds may delay or cancel flights.

Location Directions

Located in the West Side of Downtown Disney. The balloon is near the waterside and can clearly be seen on the ground as well as in the air.