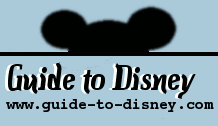 Thursday, September 23, 2021
Mitsukoshi Department Store

Submitted Reviews

The following reviews have all been very kindly submitted to us by visitors to the Guide to Disney.

We hope that these reviews are useful to you, but please note that we cannot verify the accuracy of any statements contained within them and that they are not intended to represent the official opinions of the Guide to Disney or its administrators.

Posted: Wednesday, 4th February 2009, 3:03am GMT

Got these GREAT japanese placemats when shopping in "Japan" in Epcot. They were green and had cute little panda bears all over them and they included chopsticks! Anyone know how I could order 5 more?!?

Posted: Sunday, 26th July 2009, 2:18am GMT

Well I am fascinated with Asian culture and clothes and such and when I walked in the store I wasn't expecting to see such authentic looking stuff, I absolutely loved the Japanese clothing they had but sadly didn't have the money with me for the Hakama pants. I would give the store an overall 5/5

Posted: Sunday, 2nd August 2009, 11:48pm GMT

More than one family member voted this store as the best, even outside of Disney! Friendly people at every turn. A must stop for everyone! 90% of our money was spent with pleasure here. If only we could buy from here at our home.

Posted: Thursday, 27th August 2009, 7:45pm GMT

best store ever, but if your a big Japanese Fan or just looking for Hello kitty I Would recommend bringing 300 Dollars or more on your next Disney vacation I Just Came back from Disney almost a month ago and I blew through at least 300 dollars at Mitsukoshi I'm a Huge fan of Japans Culture and hello kitty

Posted: Sunday, 21st February 2010, 11:10pm GMT

When I walked into Mitsukoshi, I swear... I could've died right there. Because then I would literally be in heaven! Mitsukoshi is the place to go, if you're an otaku like myself. I was wearing a Hello Kitty shirt that day and the first section I see in there is Hello Kitty. I felt like a child, wanting to touch everything. Haha. I recommend going, it's the most amazing place I've ever been to. I blew the last of my money in there. I had $100.00 left or so. And I spent it all on shirts. Ahaha! Like I said, GO! You need to go there! It's the most absolutely perfect store!

Posted: Wednesday, 10th March 2010, 12:48am GMT

I LOVE THIS PLACE!!!!!!!!!

Posted: Sunday, 25th April 2010, 3:16pm GMT

I absolutely adore this store! I spent a good $550-$600 here and do not regret a penny. I'm usually not a very big spender either but their selection of authentic Japanese goods won me over. Now, months later, I'm desperate to go again, but a Disney vacation is definitely not in the books or the wallet. >.< I only hope there is some way of ordering from this store online. If anyone has a link to where I can shop @ Mitsukoshi online, please link or e-mail me!

Posted: Tuesday, 13th July 2010, 6:47pm GMT

I love this store. I have been there three times now and cannot leave it. I could watch the girls open pearls for hours. I love their Japanese candy section.

Posted: Friday, 23rd July 2010, 2:02am GMT

I went here about a month ago and I gave it 5 stars. In my past, I've always gave it 5 stars. Mitsukoshi is a great place for Japan, Hello Kitty, Bakugan, Pokemon, Yu-Gi-Oh!, Domo, Bleach, Naruto and Robotech. You got to love those Japanese.

Post Your Review

If you have visited Mitsukoshi Department Store and would like to write a review of it for us then please fill in the short form below.

When entering your name, please be aware that it will appear on this page along with your posted review, so you should only use a name or a nickname that you would be happy to have displayed.

Your e-mail address will never be publicly displayed; we only require this so we are able to track who is sending reviews to us.

Please note that all reviews will be checked by an administrator prior to appearing on this page.